August 2019
We are pleased to announce that Ian Bailey WON the Prize Draw for A nights stay for 2 at Princes Golf Club including food & 2 Rounds of Golf. CONGRATULATIONS Ian we hope you enjoy your stay.
Comment from our Winner. "Probably like most people I entered the competition with no expectation of winning. Well I'm proof that you really can win! I'm really looking forward to playing at Princes, I believe it is a great course. Thank you so much to the teams at Golf Deals Group & Front 9 Travel for this amazing prize"
December2016
Golf Advertising Network launches NEW packages for 2017…
Following its launch back in July, AD Driver – the golf website advertising network – providing brands exclusive access to over 200k golfers in a single month have launched a series of new packages for 2017. The packages using either national or local drive-time catchments, reportedly provide the industry with ZERO wastage when trying to reach an upmarket golf audience.
Print magazine circulations and readerships continuing to fall and with over 50% of media consumption now via the web, online channels are THE growth market in golf advertising. Starting from as little as £400 for a four week campaign, AD Driver gives advertisers the opportunity to plan online marketing campaign by postcode and IP address. In addition, AD Driver are now GUARNTEEING the industry average click through rate of 0.15% for all Club marketing campaigns – demonstrating their confidence in online marketing.
The network is the backed by seven well established golf publishers including Fyne Associates (Publishers of Golf South Magazine, Golf North Magazine) Yourcaddy Magazine, Golf Deals Group, Golf Assessor Online, TheSocialGolfer.com and IndepdentGolfReviews.com, the new Ad network will be able to deliver over 5.2m Ad impressions per month to the golf industry.
The mix of golf publisher websites and their relating social networks feeds, deliver regular and engaged traffic at key locations, throughout England, Scotland, Wales and Northern Ireland. AD Driver publishers can also offer strong audiences across the US, Germany and the Nordics.
All campaigns booked through AD Driver also include free set of uniquely designed banners, blogs posted across the networks, social media promotions + a free backlink to your website helping your overall search engine rankings with Google. All campaigns are also optimised by ad size, site, format and device type – adding to any campaign's effectiveness.
The AD Driver 'Club' Packages:
- Red Tee package e.g. 50K ad banners over 4 weeks up to 30 mins drivetime around club = £400
- Yellow Tee package e.g. 100K ad banners over 6 weeks up to 45mins drivetime around club = £800
- White Tee package e.g. 150K ad banners over 8 weeks up to 1hr drivetime around club = £1200
The AD Driver 'Brand' Packages:
- Match Package e.g 100K ad banners over 6 weeks, National = £800
- Tournament Package e.g. 150K ad banners over 8 weeks , National = £1200
- Championship Package e.g. 200K ad banners over 10 weeks, National = £1600
- Major Package e.g. 300K ad banners over 12 weeks, National = £2400
Bespoke packages available on request….
Planning Director Ian Mullins said "It's no secret that the media landscape is rapidly changing and yet golf clubs and brands are still yet to dip their toe in the digital world. We are here to provide a guiding hand through that maze and look forward to helping many brands to drive traffic and sales to their websites. With these new packages, we believe we have taken most of the pain out of the process, so give us a call."
To take advantage of these offers, contact theteam@addriver.co.uk or visit us at www.addriver.co.uk or CALL Lyndon on 01277 563 148.
November 2016
Golfers & their cars….
All golfers love their cars! But, if you could turn up at your local club in anything what would the Golfers Dream Car be?
See The Social Golfer Blog here.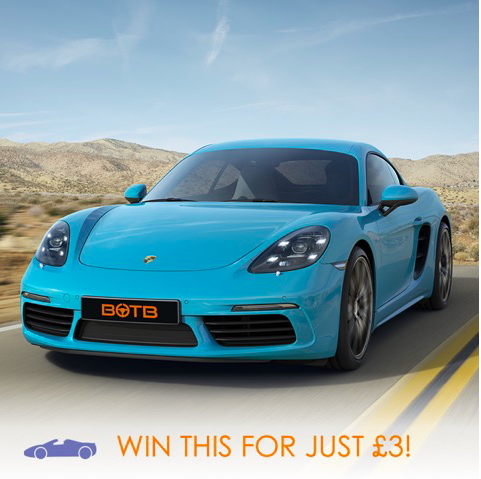 Click here for a chance to Win a Classic Cobra AC for £4, a Jaguar F-Type V6S for £3.50 or a BMW M5
May 2016 Prize Draw
Congratulations to Steve Morgan, we hope you enjoy your new Titleist 14 Way Stand Bag!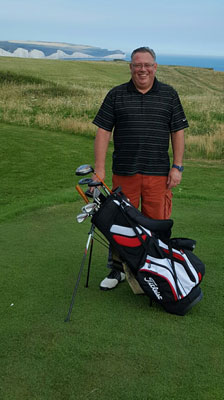 April 2016
Happy Golfing this Summer
As we move into Summer we have great pleasure of adding the brand new golf2for1.co.uk website. We are bringing you 2 for 1 vouchers at a great price all over the UK. Daily we are adding more courses for you to enjoy. Just click the "2 for 1 vouchers" at the top of the page and take a browse around this new site. Pay for 1 player and 1 goes free.
We look forward to looking after your golfing needs and the team at Golf Deals Group wish you all the best for the coming season.
Steve Cooper
Managing Director
January 2016
Welcome to a great new year at Golf Deals Group
Since rebranding to Golf Deals group in mid 2015 we have helped many golfers find great offers at courses across the UK. We have now launched a great new Retail Section(see retail deals at top of page) which brings you the latest equipment at the best prices. Also we now have a golf holidays section that will include breaks in the UK and overseas.
Keep watching this space as more exciting things are to come later this year.
Happy Golfing and we hope you keep enjoying the offers. The team at Golf Deals Group wish you all the best for the coming year.
Steve Cooper
Managing Director
July 2012
PowaKaddy Sport Giveaway – Winner is Drawn!
Earlier this year Golf Deals Group UK ran a free giveaway for the PowaKaddy Sport, an 18 Hole Unit with battery, charger and two accessories included. You can still see that offer at this link. Many keen golfers entered from around the UK, and the draw has now been held. The winner is Matt Nash of Witney, Oxfordshire. Matt's PowaKaddy is in the process of being delivered to him at the time of writing this. Congratulations Matt and we hope you enjoy it!
~~
January 2012
Golf Deals Group has finally landed in the UK and about time too, as quoted by a new member. Previously, avid golfers had to be signed up with sites like Groupon, Travel Zoo or Living Social to name a few, and receive promotions about hair, make up and tanning on a daily basis which quite frankly is rather frustrating just to find the occasional golf promotion. We specialise in the golf industry, bringing the UK golfer great promotions from golf clubs, resorts, PGA coaches, golf physio, golf fitness and much more.
Good Luck & Happy Golfing!
Steven Mulraney